Arlen Ness
11.5in. Front or Rear 7-Valve Disc Rotor – Chrome.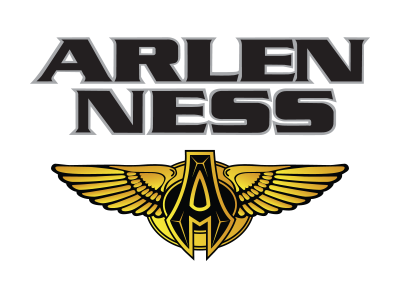 Available!
Product Details
Features:
* Fits Front or Rear with OEM 11.5in. Disc
* 2-piece floating brake rotor
* CNC machined billet inner carrier
* Jagged style 420 stainless steel outer band
* Stainless outer ring is drilled and cut to efficiently perform and disperse heat incurred while braking
* Chrome Centre
* 2.22in. I.D for 2000up sealed bearing wheels.
Tech Tips:
* New Disc Bolts: Front CM-8793-5 or CM-9818-5
MFR PART No: 33-10302-201
ROLLIES PART No: AN-33-10302-201