Lyndall Brakes
11.8in. Front Breakout Bow-Tie Disc Rotor – Black Band & Black Carrier. Fits Dyna 2006-2017, Softail 2015up, Sportster 2014up & Some Touring 2008up.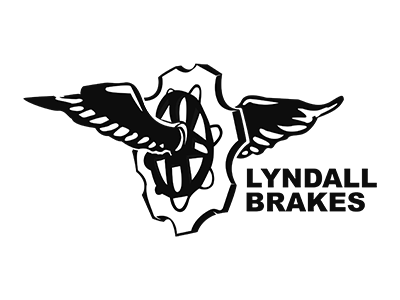 LRB-2103-1138;GAL-DF835CW-C;LRB-4103-1106
Available!
Product Details
Features & Benefits:-
* Matches the Harley-Davidson Turbine wheel design
* Our full-floating, high-carbon steel rotors are CNC machined to exacting tolerances in the USA.
* Ultra light-weight design, heat treated and double-disc ground
* Gas slots eject hot gasses improving pad performance
* Ultra narrow bandwidth equates to an increase in surface pressure
* Double leading edge reduces glaze
* Lugdrive floating mechanism distributes load and maximises st ability
Tech Tips:-
* Lyndall Z-Plus pads recommended for use with black outer friction rings
MFR PART No: 4103-1138
ROLLIES PART No: LRB-4103-1138