Jims
Rocker Shaft & Hardware Kit. Fits Milwaukee-Eight 2017up.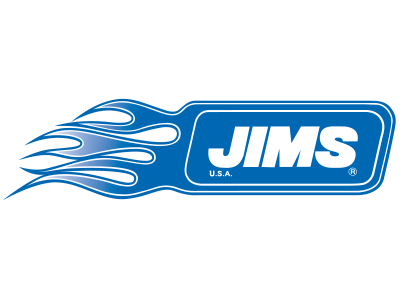 SS900-1013 FE-3037 17300059A
Available!
Product Details
Features & Benefits:-
JIMS Rocker Shaft & Hardware Kits for Milwaukee-Eight® Engines
In an effort to perfect Milwaukee-Eight® engine valve train geometry, while improving durability, JIMS® has developed performance rocker shafts and proprietary hardware. The rocker arm shafts are precision machined from a low alloy nickel, chromium, molybdenum case hardened steel. The hardware flats on the end of the shafts are held to a .0005in. parallel tolerance, assuring the rocker is seated in the correct position with the pushrod cup & valve stem tip when installed correctly. JIMS has taken it one step further, and developed a 4130 stud and nut kit to replace the stock hardware used to secure the rocker shafts. Compared to a stock in.boltin., these JIMS manufactured studs allow the technician the assembly finesse required when torqueing the rocker arm shafts on the cylinder head during engine assembly. These shafts not only improve the stock head configuration; they are a mustin a performance application with increased spring pressure.
MFR PART No: 5836
ROLLIES PART No: JM-5836