Daytona Twin Tec
External Ignition Module with 7 Pin Wedge Plug. Fits Big Twin 1984-1994 & Sportster 1990-1993.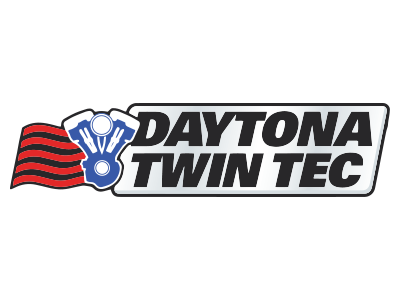 Available!
Product Details
* 7 Pin Cannon Plug
* Electric Start applications only
* Wide timing advance adjustment range accommodates stock to highly modified engines
* Digitally set RPM limit (100 RPM steps)
* Selectable single or dual fire mode
* Selectable multi-spark mode for quick starting and smooth cruise
* Coil outputs protected against short circuits
* Optional USB interface and software for programming custom advance curve
* Billet aluminum housing with black anodi zed finish
* Easy plug-in installation
* This product must ONLY be used in such a way as to ensure the vehicle remains compliant with the relevant emission control requirements.
* Responsibility rests with the installer to ensure appropriate test equipment is used to validate the above.
MFR PART No: 1006-EX
ROLLIES PART No: DTT-1006-EX