Daytona Twin Tec
Ignition Module Kit. Fits Big Twin 1970-1999 & Sportster 1971-2003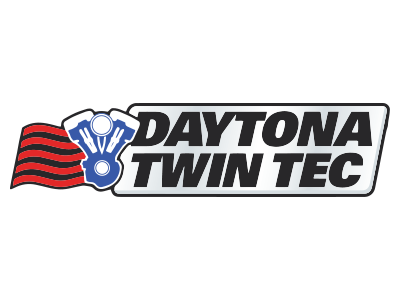 Available!
Product Details
Features & Benefits:-
* Replacement pick up = STD-MC-SPA3
* Includes a DTT-1007EX External ignition module for use on all Carbureted 1970-1999 BigTwin and all 1971-2003 Sportsters
* Helps prevent heat related ignition failures by removing the heat sensitive Ignition module from the timing cover.
* Includes an in.OEMin. style Cam Position Sensor and rotor cup
* Includes adapter harness, mounting stand offs with screws, and a parts bag with a 4 pin male/female connec tor/pins/sockets along with a Packard Weather Pack connectors for single fire coil and tachometer hookup
Fitment Note:-
To avoid damage to the pick-ups, be sure to align the cutouts in the rotor with the pick-ups when fitting.
*** All pick-ups are checked prior to dispatch.
>
Tech Tip:-
A single fire ignition eliminates the backfire problem and enhances idle quality. The single fire ignition uses separate coil windings and electronics to fire each spark plug independently. Spark firing occurs only on the compression stroke. Conversion of older carbureted Harley-Davidson® engines to single fire is highly recommended.
MFR PART No: 3020
ROLLIES PART No: DTT-3020