Daytona Twin Tec
External Ignition Module with Single Plug. Fits IronHorse 2004-2007 Models.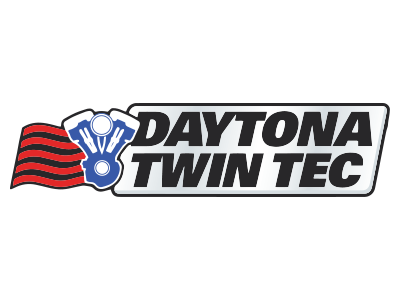 Available!
Product Details
Features & Benefits:-
* Wide timing advance adjustment range accommodates stock to highly modified engines
* Digitally set RPM limit (100 RPM steps from 3,000 to 9,900 RPM)
* Full support for J1850 data bus used for communications with instrument cluster and turn signal/security module (TSM/TSSM)
* Compatible with aftermarket tachometers
* Built-in data logging. Stores last 30 minutes of engine operation
* Extensive diagnostics
* Optional USB interface a nd software for custom programming and data analysis.
* Billet aluminum housing with black anodized finish
* Easy plug-in installation
MFR PART No: 1009-IH
ROLLIES PART No: DTT-1009-IH