S&S
540G Gear Drive Camshaft Kit. Fits Milwaukee-Eight 2017up.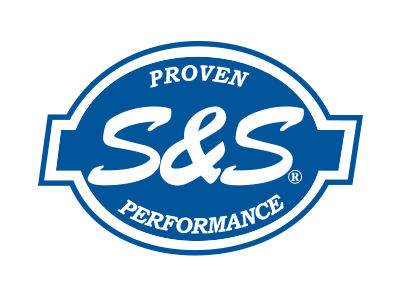 Available!
Product Details
Features & Benefits:-
* 540 Cam was designed to add even more stump pulling torque to
your big bore M8, for those that keep the revs below 6000 rpm
* Kits include all required bearings, o-rings, and hardware
* Big horsepower numbers are the status symbol of a performance engine, but more often than not, the bolstered torque spec is what you really feel when riding it. This is particularly relevant for the heavy
touring machines as it's torque that rockets you onto t he highway and it's definitely torque that let's you effortlessly push a loaded bagger around slower traffic. With that in mind, we created the 540 cam for
M8 powered touring bikes. Designed to work with our big bore kits and produce stump pulling torque down low in the RPM range as well as maintain respectable horsepower numbers.
* Eliminates Timing Chain Lash & Improves Valve Timing Accuracy.
* No Tensioner Shoes to wear Out or Fail.
* Reduces Drag on engine & adds Hor sepower.
Tech Tips:-
* This cam requires High Lift Valve Springs # SS900-0958 & Adjustable Pushrods # SS930-0123
* Check Crankshaft run-out using Feuling Tool # FE-9014
* S&S Crankshafts are available where run-out exceeds Specification.
Proudly Made in the USA by S&S Cycle !
MFR PART No: 330-0715
ROLLIES PART No: SS330-0715