S&S
Cam Chest Kit with 540C Chain Drive Camshaft. Fits Touring 2017up & Softail 2018up with Oil Cooled Engines.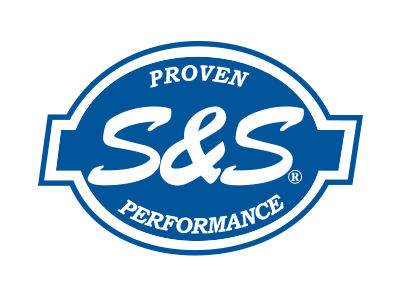 Available!
Product Details
Features & Benefits:-
* Buy all of the matched parts in one kit & save $'s. Cam Chest Kit Includes:
Oil Pump/Cam Plate:-
* Precision Machined from Billet Aluminum
* Passage Plugs Removeable for servicing
* Independant Scavenge Sections for Flywheel Cavity and Cam Chest
* Debris Screens in both scavenge pickups
* Magnet in Cam Chest to help to stop debris from entering oil pump
* Increased flow capacity on both feed (+44%) & scavenge side (+58%)
* Adjustable Pressure Relief Valve is adjustable with unit installed in engine
Pushrods:-
* Quickee Pushrods with Chrome pushrod tubes
Tappets:-
* S&S Precision Tappets
Tappet Cuffs:-
* Hard Anodized Black Coating
* Billet Aluminum Construction
* Stronger than Stock Material eliminates Distortion
* Improve tappet stability in high lift and high rpm situations
Cam:-
* 540 Cam was designed to add even more stump pulling torque t o
your big bore M8, for those that keep the revs below 6000 rpm
Valve Springs:-
* High Performance Conical Single Wire Spring Kit, includes: Springs, Top Collars, Keepers, Valve Seal/Bottom Collar
Proudly Made in the USA by S&S Cycle !
MFR PART No: 310-1118B
ROLLIES PART No: SS310-1118