S&S
124″ Twin Cam Touring Engine with Black Finish. Fits Touring 2007-2016.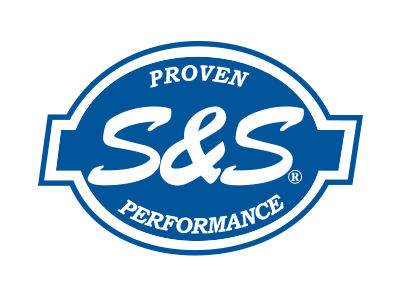 Out of stock
Product Details
** Oil line installation kit is required and the Transmission Drilling Fixture Kit is recommended **
SS310-0435 – Oil Line Conv. Kit; FLH'07up
SS530-0006 – Tool; Trans Drilling Fixture Kit, FLH'07up
SS310-0761 – Sprocket Shaft Spacer Update
Engines are fully assembled up to the intake port face, therefore the customer will need to purchase a stock length manifold and air cleaner to complete the installation of the hard parts.
Specifications:
Bore: 4-1/8
Stroke: 4-5/8
Compression: 10.2:1
Cams: 585GP Easy Start
Pistons: Flat Top, EN plated, Moly Coated Skirts
Oil Pump: S&S Gear Pump
Warranty: 1 year
Why Buy S&S over Jims SE120R
* 4 cubes Larger
* EZ start cams
* Upgraded to Timken Sleve & Timken LH bearing
* Better oil pump – cooler temperatures, 83% more scavenge
* Adjustable pushrods
* Roller Rockers
MFR PART No: 310-0401
ROLLIES PART No: SS310-0401