S&S
124ci Twin Cam B Engine – Black. Fits Softail 2007-2017.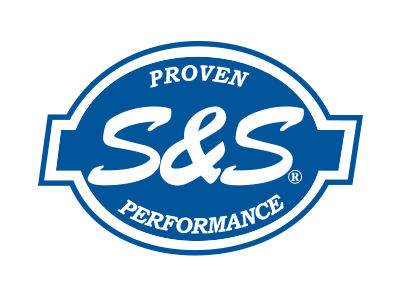 Available!
Product Details
Features & Benefits:-
* Engines are fully assembled up to the intake port face, therefore the customer will need to purchase a stock length manifold & air cleaner to complete the installation of the hard parts.
* 4-1/8in. Bore.
* 4-5/8in. Stroke.
* 10.8:1 Compression with Flat Top Pistons, EN plated & Moly Coated Skirts.
* 640GE Easy Start Cams.
* S&S Gear Pump Oil Pump.
* 1 year Warranty.
Why Buy S&S over SE120R?
1.) 4 cubes Larger.
2.) EZ Start Cams.
3.) Upgraded to Timken Sleve & Timken LH Bearing.
4.) Better oil pump, cooler temperatures, 83% more scavenge.
5.) Adjustable pushrods.
6.) Roller Rockers.
Proudly Made in the USA by S&S Cycle !
MFR PART No: 310-0253
ROLLIES PART No: SS310-0253