S&S
111in. Twin Cam A Engine with Black Finish. Fits Dyna 1999-2005 & Touring 1999-2006 Models.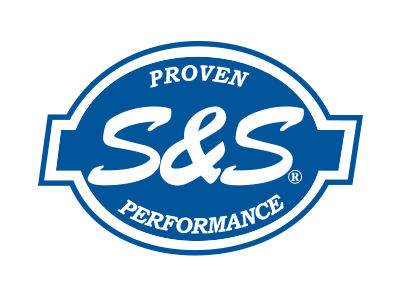 Available!
Product Details
A lot of riders have already invested in performance upgrades for their stock engine by the time they are ready to move up to a complete big inch engine. Wouldn't it be nice to be able to save some money by using some of those items on your new engine? Well now you can!
S&S is offering T-Series engines for 1999-'06 big twins without fuel or ignition systems. So if you have already added a performance carburetor or an EFI throttle body and tuner to your stock engine, you can use it o n your new engine. A carb or throttle body that fits a stock engine will fit the new S&S engine because the heads are specially machined to compensate for the increased cylinder length so a stock length manifold will fit. If you've installed a performance ignition or EFI tuner, you can use it.
Engines are fully assembled up to the intake port face, therefore the customer will need to purchase a stock length manifold, fuel system and air cleaner to complete the installation of the ha rd parts.
Bore: 4-1/8in.
Stroke: 4-1/8in.
Cam: 585 Gear Drive Easy Start
Compression: 9.8:1 (Forged Pistons)
2 Year Warranty
Proudly Made in the USA by S&S Cycle !
Tech Tips:
* Engine has No Fuel or Ignition Systems
MFR PART No: 310-0770A
ROLLIES PART No: SS310-0770A