S&S
106ci Stroker Flywheel Assembly – 4-1/2in. Stroke. Takes 2000-2006 88ci Twin Cam Softail to 106ci with 3-7/8in. bore.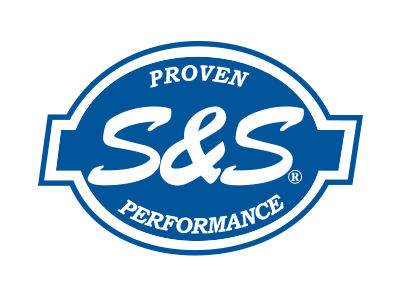 Available!
Product Details
Note:
This S&S 4-1/2in. stroke flywheel assembly when used with 3-7/8in. cylinders creats 106 cubic inch's
1. Purchase S&S 3-7/8in. cylinder & piston kit.
Silver SS910-0199
Features & Benefits:-
* Also Fits Softail 2000-2006
* 2003-2006 motors can be upgraded to the stronger Timken Crankcase Bearing.
* Heat-treated 4140 material is harder and 114% stronger than stock.
* Harder material, eliminates thrust washer.
* Larger 1.671in. dia meter crankpin.
* Designed with increased cross-sectional area for increased crank-pin clamping force – No welding required.
* Integral mainshafts – Eliminates two potential points of weakness.
* Consistent balance & precision machining – Truer flywheels & less vibration.
* Reduced mainshaft deflection at high rpm – less vibration, reduced piston & rod side thrusting, prevents oil pump damage, fully compatible with gear drive cams.
* Capable of higher rpm – More ava ilable power!
* Trued to with in .0005in. TIR
* Rod Bearings have 20 rollers vs 18 stock
Proudly Made in the USA by S&S Cycle !
Tech Tips:-
* Piston jets (SS31-2026) included
* Compression ratio w/OEM heads = 10.1:1
* Compression ratio w/S&S 89cc heads = 9.8:1
* For additional compression use .030in. MLS head gaskets- part #SS900-0605
MFR PART No: 320-0454
ROLLIES PART No: SS320-0454