KEITH BLACK PISTONS
Std Dome Top Pistons with 10.5:1 Compression Ratio. Fits Twin Cam 2007up with 103ci Engine & Big Bore 96ci to 103ci Conversion.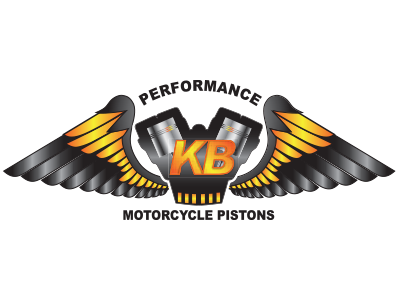 CAR-M5023,0910-0939,KB409C.STD,CAR-BHM5080,21959-07A
Available!
Product Details
Features & Benefits:-
* Bore = 3.875in.
* Stroke = 4.375in.
* Forged 4032 Alloy is an 11% silicon alloy that is formed in a forging press then fully machined
* Best resistance to cracking in hi-comp performance applications
* Require .001in. wider piston to wall clearance
* Anti-Friction skirt coating.
* Complete kit includes: two pistons, rings, wrist pins and clips.
Tech Tips:-
* 10.5:1 Compression Ratio with 85cc Head Chamber Volum e.
* Follow Ring Eng Gap & Piston to Cylinder Clearances as per the supplied Manufacturers Instructions.
MFR PART No: KB909C.STD
ROLLIES PART No: KB909C.STD