S&S
100″ Power Pack Kit with Silver 100″ Cylinders & 585 Gear Drive Easy Start Cams. Fits Big Twin 1999-2006.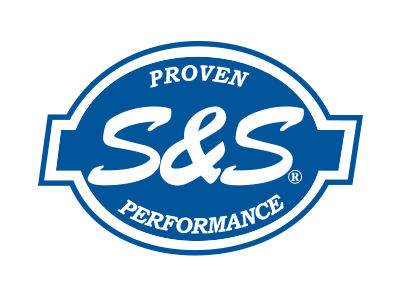 Available!
Product Details
Specifications
– 4in. Bore BOLT ON cylinder and FORGED piston kit
– 10.5:1 Compression
– 10.1:1 Compression with S&S Heads # SS106-4270
– Silver Cylinders
– S&S 585 Easy Start Cams in gear drive **
– TC3 Oil Pump
– TC3 Cam Plate
– Quickee Adjustable Pushrods with Tubes
– S&S Premium Tappets
– Includes Bearings and Gaskets
NOTE:
1. Pinion shaft runout must be less .003in. to use gear drive cams.
2. Big Twin Models 1999-04 require HIGH Lift valve Springs IF NOT upgrading to S&S Heads = Use # AV-VSK600S
Tech Tips:-
• Use Care during assembly to avoid damage to Cylinder Spigots
• Ring gap & Piston to Cylinder Clearance should be checked.
* Rev Limit should be set at 3500 rpm for Initial Run In Period
* Re-Calibration of Ignition Timing & Fuel Mixture is required
MFR PART No: 330-0577
ROLLIES PART No: SS330-0577