S&S
110″ Power Pack Kit with Black 110″ Cylinders & 585 Chain Drive Easy Start Cams. Fits Big Twin 2007-2017.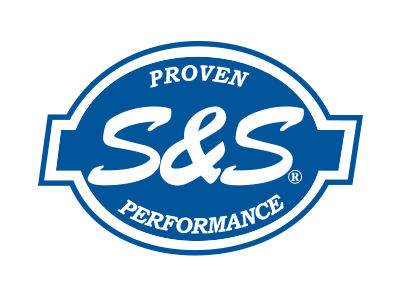 Available!
Product Details
Features & Benefits:-
– 4in. Bore Cylinder and piston kit – no case machining required
– 10.5:1 Compression with OEM Heads
– 10.3:1 Compression with S&S Heads # SS106-3240
– S&S 585 Easy Start Cams in chain drive
– TC3 Oil Pump
– TC3 Cam Plate
– S&S cam chain tensioners
– Quickee Adjustable Pushrods with Tubes
– S&S Premium Tappets
– Includes Bearings and Gaskets
Tech Tips:-
• Use Care during assembly to avoid damage to Cylinder Spigots
• Ring gaps must be checked & Recorded by the assembling Technician.
* Piston to Cylinder Clearance must be checked by the assembling Technician and Cylinders honed with torque plates fitted if required.
* Rev Limit should be set at 2500 rpm for the first 80klm
* Rev Limit should then be set at 3500 rpm for a further 1,500klm
* To prevent Detonation, Over fuelling etc a Proven EFI Map is required to adjust the Factory Fuel & Timing Calibrations & bringyour Engine into Equilibrium with your new Mods.
MFR PART No: 330-0668
ROLLIES PART No: SS330-0668