S&S
124ci Big Bore Kit with Chain Drive 550 Camshaft, Highlighted Fins & Black Pushrod Tubes.. Fits Milwaukee-Eight 2017up with 107ci Oil Cooled Engine.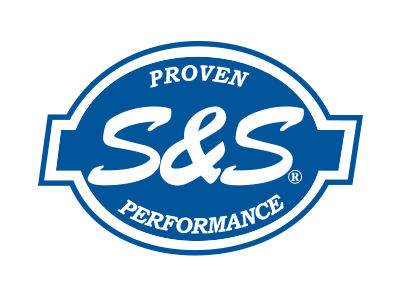 Available!
Product Details
Features & Benefits:-
* 107ci to 124ci Big Bore Kit.
* Fits Oil Cooled Models.
* Chain Drive.
* Wrinkle Black Finish with Highlighted Cylinder Fins.
* Bolt-On Kit.
* No Case Machining Required.
* 4.250in. Bore.
* Forged Pistons.
* 11.1 Compression Ratio.
* Includes Oil Pump & Cam Plate.
* Includes Quickee Pushrods with Black Pushrod Tubes
* Includes S&S Premium Tappets
* Includes Tappet Cuffs
* Includes S&S 550 C hain Drive Ca
* Includes S&S Valve Springs
* Includes S&S Cam Chain Tensioner
Tech Tips:-
* Must Purchase S&S M8 Head Bolts # SS900-1006 or ARP Head Bolt Kit # FE-3007.
* Use Care during assembly to avoid damage to Cylinder Spigots.
* Ring gap & Piston to Cylinder Clearance should be checked.
* Rev Limit should be set at 3500 rpm for Initial Run In Period.
* Re-Calibration of Ignition Timing & Fuel Mixture is required.
People who Buy this Product also Purchase:-
* Hi-Strength Rocker Stud & Nut Kit # SS900-1013 or FE-3037.
* ARP Chrome Moly Hi-Performance Cylinder Stud Kit FE-3027.
Proudly Made in the USA by S&S Cycle !
MFR PART No: 310-1056B
ROLLIES PART No: SS310-1056A