S&S
124ci Hot Set Up Kit with 91cc S&S Cylinder Heads – Black. Fits Twin Cam 88B Softail 2000-2006.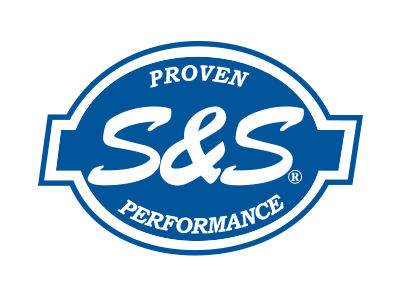 Available!
Product Details
Features & Benefits:-
* The S&S 124ci Hot Set Up Kit allows owners of Twin Cam 88 B to upgrade their stock 88ci engines to 124ci using the stock crankcases.
* This version of the 124ci Hot Set Up Kit which is highly recommended, features S&S Super Stock cylinder heads and a compression ratio of 10.8:1.
* Kits with S&S heads are machined special to compensate for engine height change to accomodate a stock length manifold.
* When using a kit with stock cylinder heads, S&S recommends using the appropriate length manifold.
* For a 124ci with stock OEM cylinder heads, the standard manifold length is 417.
Tech Tips:-
* Requires the following items to complete the installation.
* Throttle Body, Manifold, Flanges & Seal Kit # HPI-58D1-18 or #
SS11-0451 for Carburettor Models.
* Maximus Tuner # TR4-002-002 or similar.
3. Crankcase Machining, Timken Bearing # SS31-4013, Replacement Timken Sleeve # JM-956 & Complete Timken Bear ing Conversion Tool # JM-959 if required.
Proudly Made in the USA by S&S Cycle !
MFR PART No: 900-0565
ROLLIES PART No: SS900-0565