S&S
128ci Big Bore Kit with Chain Drive 550 Camshaft, Highlighted Fins & Chrome Pushrod Tubes. Fits Milwaukee-Eight 2017up with 114ci Water Cooled Engine.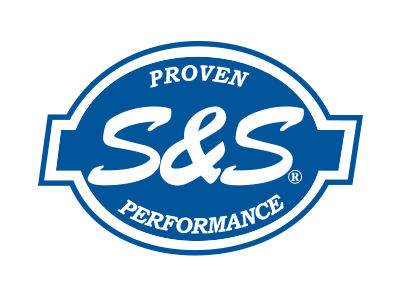 Available!
Product Details
Features & Benefits:-
* 114ci to 128ci Big Bore Kit.
* Fits Water Cooled FLH Models.
* Chain Drive.
* Wrinkle Black Finish with Highlighted Cylinder Fins.
* Bolt-On Kit.
* No Case Machining Required.
* 4.250in. Bore.
* Forged Pistons.
* 11.1 Compression Ratio.
* Includes Oil Pump & Cam Plate.
* Precision Machined from Billet Aluminum.
* Blue Anodized Finish.
* Passage Plugs Removable for Servicing.
* Independent Scavenge Sections for Flywheel Cavity & Cam Chest.
* Debris Screens in Both Scavenge Pickups.
* Magnet in Cam Chest to Help to Stop Debris from Entering Oil Pump.
* Increased flow capacity on both feed (+44%) & scavenge side (+58%)
* Adjustable Pressure Relief Valve is Adjustable with Unit Installed in Engine.
* Includes Pushrods.
* Quickee Pushrods with Chrome Pushrod Tubes.
* Includes Tappets.
* S&S Premium Tappets.
* Includes Tappet Cuffs.
* Hard Anodized Black Coating.
* Billet Aluminum Construction.
* Stronger than Stock Material Eliminates Distortion.
* Improve Tappet Stability in High Lift & High rpm Situations.
* Includes Cam.
* S&S 550 Chain Drive Cam.
* Designed for Big Bore Applications
* Includes Valve Springs.
* Works Well with Cams up to .605 Lift.
* High Performance Conical Single Wire Spring.
Tech Tips:-
* Must Purchase S&S M8 Head Bolts # SS900-
MFR PART No: 310-1101A
ROLLIES PART No: SS310-1101A