Cobra
Right Side Tuck & Under Headers – Chrome. Fits Touring 2017up.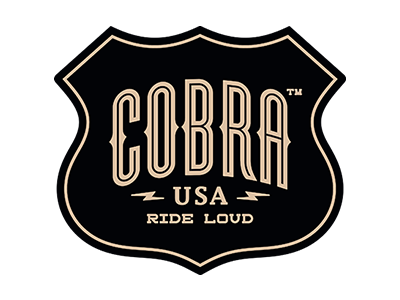 ST-188-71870 RIN-100-0452 V17651
Available!
Product Details
Exhaust head pipes must evolve along with the top end of the motorcycle's engine if they are to be efficient, make power and emit less heat than a stock system.
And that's what our new Milwaukee Eight H-D Baggers head pipes do. For the 2017-2018 H-D Milwaukee Eight, we modified our famous Cobra PowerPort by enlarging it to become a pulse chamber that accelerates exhaust scavenging to produce the kind of power riders expect. Even its cherry bomb shape, bulging from between the heat shieldsgives a clue to the real power potential it offers.
Tech Tips:-
* Header Systems Accepts Most 2017up Style FLH Mufflers.
* Mufflers are Sold Separately.
* DOES NOT WORK WITH THE STOCK MUFFLERS
* Fuel Mixture Calibration is Advised.
Proudly Made in the USA by Cobra !
MFR PART No: 6255
ROLLIES PART No: COB-6255