S&S
4″ Grand National Slip-On Mufflers – Black. Fits Fat Bob 2018up.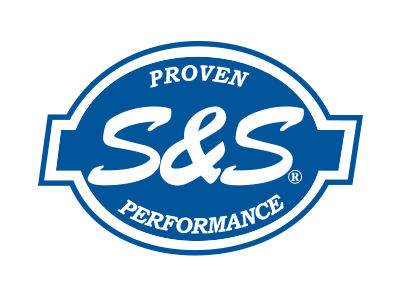 COB-6046B RIN-500-1220 TBR-005-5040499D-BLK 1801-1234 MF-7201102 V46547A
Available!
Product Details
Features & Benefits:-
* Up to 12% more horsepower and 6% more torque, when used with Stealth Air Cleaner Kit.
* Race-inspired design, 4in. can with Grand National endcaps
* Black ceramic finish.
* Stainless Steel perforated baffle design with removable dB reducer. * J2825 compliant.
* Includes all hardware.
* Deep performance rumble replaces stock whisper tone.
Tech Tips:-
* Fuel Mixture Calibration is Advised.
Proudly Made in the USA by S&SCycle !
MFR PART No: 550-0734
ROLLIES PART No: SS550-0734