S&S
4″ Grand National Slip-On Muffler – Black with Black End Cap. Fits Street 2015up.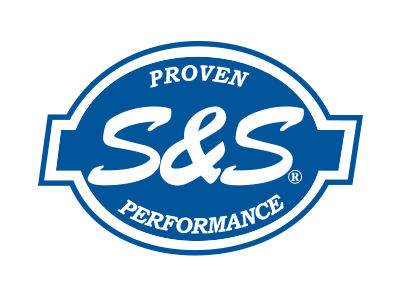 RIN-500-0600 FB-14-1002 FB-14-1004 FPE-HD00465 FPE-HD00468 ST-147-65750 TBR-005-4340499-BLK 1801-1169 V47943E V47937G
Available!
Product Details
Features & Benefits:-
* 10.5% more horsepower & 19.8% more torque, with Stealth Air Cleaner Kit.
* Race inspired Grand National end cap.
* Deeper exhaust note.
* Stainless steel perforated baffle & high performance packing.
* Black ceramic finish matches stock header pipe.
* Includes removable dB Reducer.
* J2825 compliant.
Tech Tips:-
* Fuel Mixture Calibration is Advised.
Proudly Made in the USA by S&S Cycle !
MFR PART No: 550-0703
ROLLIES PART No: SS550-0703