COBRA EXHAUST
4in. Neighbor Hater Slip-On Mufflers – Black. Fits Touring 1995-2016 & Trike 2017-2020.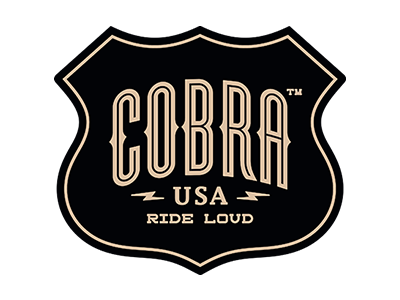 Available!
Product Details
Features & Benefits:-
* Our Neighbor Hater Mufflers are not for the faint of heart.
* These are an aggressive slip-on muffler, for those who think loud just isn't good enough.
* They have to sound good too.
* Good and loud!
* These mufflers start as round 4-inch tubes, then bell out to 4.5-inches, for an aggressive & classic design at the rear.
* The muffler tip is then rolled to give them a clean, finished look.
* Internally, these NH mufflers have a perforated, but only for 8-inches. * This is done in order to produce an aggressive, bark.
* At the end of the baffle is a trumpet shaped inner tip that works in harmony with the belled end, creating a unique look.
Tech Tips:-
* Fuel Mixture Calibration is Advised.
Proudly Made in the USA by Cobra !
MFR PART No: 6107RB
ROLLIES PART No: COB-6107RB