S&S
4-1/2″ Mk45 Slip-On Mufflers – Chrome with Chrome Tracer End Caps. Fits Touring 2017up.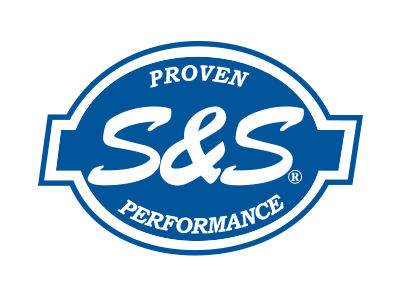 1801-1078 SS550-0665 RIN-500-0110C RIN-500-0110TC V16650A V16658A V16654A
Available!
Product Details
Features & Benefits:-
* Mk45 Slip-On Mufflers are the result of decades of riding, racing & tuning.
* Combining both a stainless steel perforated core baffle with RaceTEX cartridge packing
* They create a deep rumble & improved horsepower & torque, all while adding a unique look with styled aluminum end caps.
* Includes removable dB Reducer.
* J2825 compliant.
* Stainless steel baffle with RaceTEX cartridge packing.
* Show quality chrome finish.
*7 horsepower gain with Stealth Air Cleaner Kit.
Tech Tips:-
* Does NOT fit 2017up Trike models. The 2017up Trike's use 1995-2016 fitment Touring mufflers.
* Fuel Mixture Calibration is Advised.
Proudly Made in the USA by S&S Cycle !
MFR PART No: 550-0669
ROLLIES PART No: SS550-0669