Freedom Performance
Union 2-into-1 Exhaust – Chrome with Chrome 4″ Rolled Edge End Cap. Fits Dyna 1991-2005.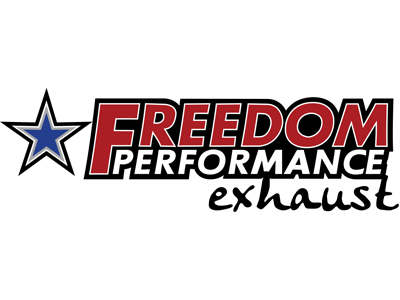 Available!
Product Details
Features & Benefits:-
* Stepped Anti-Reversion Header System Increases Torque & Horsepower.
* One-Piece Full Length 220 degree Heat Shields.
* Exclusive 2-step Removable Baffle 2 1/2in. to 3in.
* End Cap mounts as Back Slash or Forward Slash.
* Works with 12mm & 18mm O2 Sensor.
* Includes Mounting Hardware & Brackets.
* Unmatched Sound & Performance.
Tech Tips:-
* Optional Quiet Baffle is available, Part Number FPE-AC00118
* Fuel Mixture Calibration is Advised.
Proudly Made in the USA by Freedom Performance !
MFR PART No: HD00021
ROLLIES PART No: FPE-HD00021