S&S
Grand National 2-into-2 Exhaust – Black with Black End Caps. Fits Dyna 2006-2017.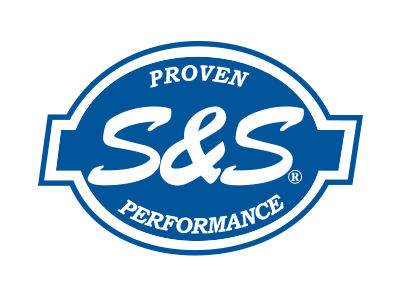 Available!
Product Details
Features & Benefits:-
* 2:2 Free-flow design equals solid Horsen Power gains.
* Hidden crossover provides performance benefits of 2:1
* Full heat shields on both front & rear headers.
* Stainless steel stepped header construction.
* Race inspired Grand National end cap.
* High Temp Ceramic Black Finish.
* Oxygen sensor ports allow use of wide band or stock O2 sensors.
* Right side passenger peg relocation bracket available # SS550-0801.
* Stainless Steel perforated baffle design with removable dB reducers.
* J2825 compliant.
Tech Tips:-
* Will Not Work with factory passenger pegs.
* Fuel Mixture Calibration is Advised.
Proudly Made in the USA by S&S Cycle !
MFR PART No: 550-0742
ROLLIES PART No: SS550-0742