Cobra
Speedster Short Swept Exhaust – Chrome. Fits Breakout 2013-2017 & Rocker 2008-2011.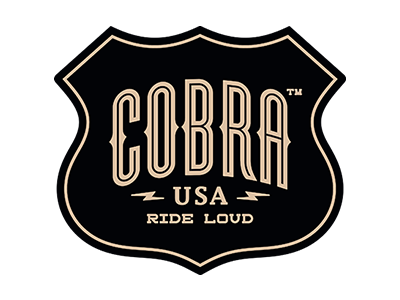 Available!
Product Details
Fitment Details:-
* Fits FXSB Breakout 2013-2017 Models.
* Fits FXCW Rocker 2008-2011 Models.
Features & Benefits:-
* This system is a shortened version of the company's already successful Swept Speedster line of exhausts, but in a shorter more radical design.
* Cobra's line of Speedster exhausts, from it's Swepts to its various two-into-two designs all have as a common theme the PowrPort cross over.
* The PowrPort helps to improve the exhaust scavenging to produce more power and it's this distinctive feature that identifies the systems as Speedsters.
* Exceptional performance, great style & more features than any other comparable system.
* With the PowrPort crossover installed this system sounds better & provides increased performance that put it at the head of the class. It blends a thugster, mixed-breed look with pure-bred performance.
* With Full-Length 2-1/2in. heat shields.
Proudly Made in the USA by Cobra !
MFR PART No: 6226
ROLLIES PART No: COB-6226