Two Brothers Racing
Polished Stainless Steel Comp-S 2-into-1 Exhaust with Carbon Fiber End Cap. Fits 2018up 240 Softail Breakout, Fatboy & FXDR Models only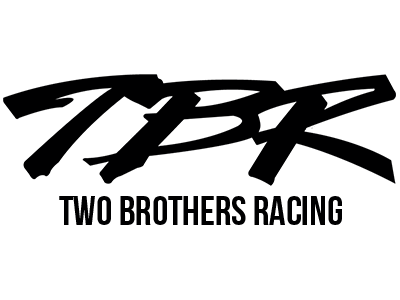 Available!
Product Details
Fitment:
2018up Breakout (FXBR), Fatboy (FLFB) & FXDR Models ONLY
Comp-S 2-1 Features:
* Dyno tuned for maximum performance
* Swept-up muffler for enhanced ground clearance.
* Carbon fiber end cap.
* Mandrel bent stainless steel tubing.
* All TIG welds done by hand.
* High-temp SS wool and packing material.
* Available in POLISHED stainless steel.
* Accepts stock O2 sensor, as well as aftermarket wide band (18mm) sensors
*Heat shields included (not pictured on bike).
* 17lbs of weight savings.
* MADE in the USA!
MFR PART No: 005-4980199-P
ROLLIES PART No: TBR-005-4980199-P