Arlen Ness
15-Spoke Air Cleaner Kit – Black. Fits Big Twins 1999-2017 with CV Carb or Cable Operated Delphi EFI.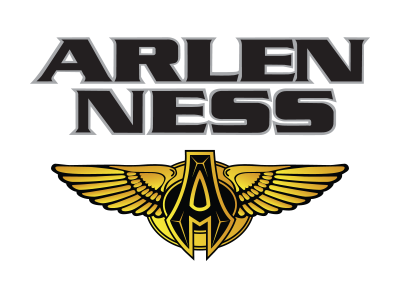 Available!
Product Details
Features & Benefits:-
* The 15-Spoke Inverted Series air cleaner combines the patented Big Sucker™ technology and an inverted filter top that maximizes airflow by pulling in air from the face of the air cleaner, as well as the traditional method of pulling air from the sides.
* Each kit is machined entirely from forged billet aluminum to provide the best performance and style.
* Constructed from forged billet aluminum
* New patent-pending hidden breather backing plate te chnology for M8 engines. Each breather is o-ringed at the heads, passes through the backing plate and exits inside the mouth of the throttle body through proprietary breather tubes
* Each Inverted Series filter is handmade in the U.S.A.
* Features synthetic material that never needs oil, just wash and re-use for long lasting performance
Tech Tips:-
* Rain Sock = AN-18-062
* Will Not Fit Twin Cam 2008-2017 with Throttle-by-Wire.
* Will Not Fit Twin Cam 2006-201 7 with Screaming Eagle 58mm Throttle Body Upgrade.
MFR PART No: 18-993
ROLLIES PART No: AN-18-993