Arlen Ness
Method Clear Air Cleaner Kit – Black Anodized. Fits Touring 2017up & Softail 2018up .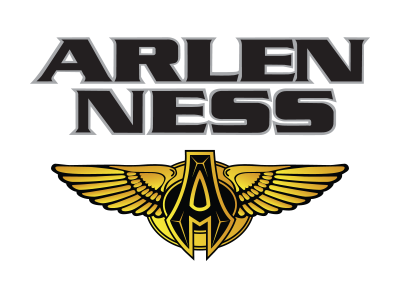 Available!
Product Details
Features & Benefits:-
* Forged billet aluminum air cleaner featuring a polycarbonate window
allowing you to view the internal working of your air intake system
* Forged billet aluminum backing plate with our patented internal hidden
breather backing plate technology eliminating the need for external
hoses or hardware for a virtually closed loop system
* Polycarbonite window is coated with proprietary lms that prevents oil
adhesion, yellowing, or marring from engine oil or UV exposure. This
maintains window clarity for a clear view of your engine's internals
* Radius air inlet provides unobstructed air ow into engine
* High performance lter is constructed from black pre-oiled cotton for
optimum fl ow and fil ltration.
Tech Tips:-
* Replacement Filter Element = AN-18-090
* Rain Sock = AN-18-062
* Filter is washable & re-usable, recharge kits available separately
MFR PART No: 18-965
ROLLIES PART No: AN-18-965