S&S
Teardrop Air Cleaner Kit – Chrome. Fits Big Twins 1989-2017 with CV Carb or Cable Operated Delphi EFI.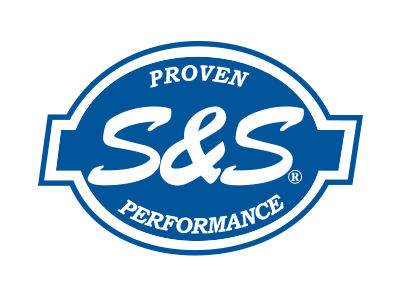 SS170-0181A,SS170-0303A,SS170-0441
Available!
Product Details
Features & Benefits:-
* Includes High Flow Element.
Tech Tips:-
* Replacement Air Filter Element # KN-E-3226
* Rain Sock Not Applicable.
* Will Not Fit Twin Cam 2008-2017 with Throttle-by-Wire.
* Will Not Fit Twin Cam 2006-2017 with Screaming Eagle 58mm Throttle Body Upgrade.
* Fits Big Twin 1989-1991 Models requires additional purchase of 2 x 5/16in. unc bolts, 2 x 5/16in. flat washers & 2 x 5/16in. chrome spacers.
* Check fuel tank to Air Filter clearance particularly on rubber mounted engines.
* As of 23/01/2008 this product has been upgraded to fit Dyna 2006up.
* Fuel Mixture Calibration is Advised.
Proudly Made in the USA by S&S Cycle !
MFR PART No: 17-0450
ROLLIES PART No: SS17-0450