S&S
Tuned Induction Air Cleaner Kit – Chrome. Fits Touring 2017up & Softail 2018up.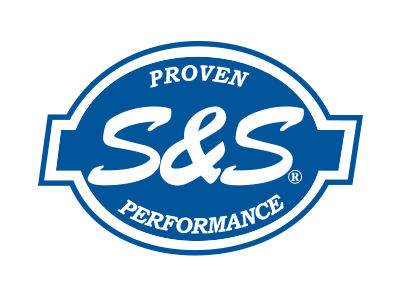 Available!
Product Details
Features & Benefits:-
* Bolt-on performance—over twice the filtering area over stock intake system
* Increases horsepower and torque across the rpm range using air column inertia and carefully timed gas dynamic pressure waves
* Smooth intake tract of carefully selected tuned lengths increases performance
* Kit Includes Red Filters.
* Nylon Rain Filter Covers can be purchased seperatly # SS106-0248
* Replacement Red filter oil # SS106-1163
Tech Tips:-
* The Tuned Induction System will not fit on motorcycles equipped with fairing lower glove boxes or Twin-Cooled™ models
* Screamin' Eagle throttle body applications require the purchase of support bracket part number SS170-0640
Proudly Made in the USA by S&S Cycle !
MFR PART No: 170-0566
ROLLIES PART No: SS170-0566