S&S
Super E Carburettor Kit. Fits Big Twin 1966-1978.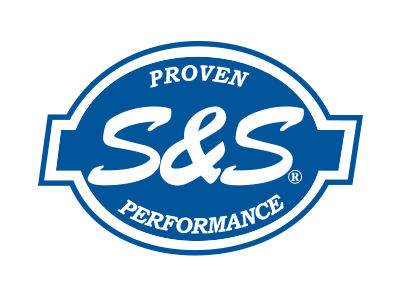 Available!
Product Details
Features & Benefits:-
* Four fuel delivery ports for Better throttle response.
* O'Ring sealed idle mixture screw.
* Increased air flow, more power & better performance.
* Adjustable accelerator pump for quick throttle response & easy starting.
* Utilization of the factory dual cable system ensures safer operation.
* High Quality Direct OEM replacement
* Variable position enrichment starting system.
* Includes S&S intake manifold for stock length c ylinders
* Includes Teardrop air cleaner kit.
* Includes Mounting hardware.
* Includes Gaskets, seals and hoses.
* Includes Instructions.
Tech Tips:-
* Does not fit models with 5 gallon tanks – models with 5 gallon tanks use Kit # SS11-0418
Tech Tips:-
* Models with internal throttle set-up (one thick wire thru the bars), require either the purchase of late model 1-Piece Handlebars & Risers or Throttle side bar spacer # SS19-0235 is an option if wi shing to retain Original 2-Piece Handlebars.
People who Buy this Product also Purchase:-
* Dual Cable Throttle assembly.
* Big Twin 1981-1988 Throttle & Idle cables.
Proudly Made in the USA by S&S Cycle !
MFR PART No: 11-0402
ROLLIES PART No: SS11-0402