Cruise Mate Inc
Cruise-Mate Motorcycle Cruise Assist – Black. Fits Most H-D Models 1996up.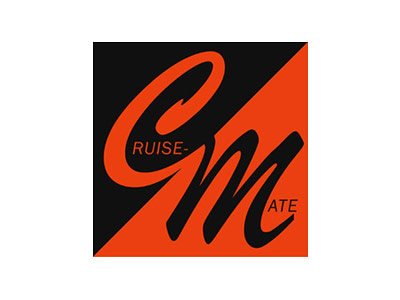 Available!
Product Details
Features & Benefits:-
* A must have for any rider who travels.
* Can lock the throttle simply by a 1/4 turn of the lever.
* Provides nearly double the vertical action compared to stock.
* Made of aircraft grade materials.
* Spring-loaded spline makes fine tuning easy.
Tech Tips:-
* Fitment requires a 21/64 drill bit and 3/8-24 tap, available as Part Number CMI-9900 for those who require it.
* Cruise-Mate Installs by enlarging the OEM throttle lock' s threaded hole. If you are not confident in drilling and tapping accurately, we recommend you purchase the installation Guide Jig – Part Numbers CMI-9800 for cable models or CMI-9801 for TBW models – to guide your drill and tap straight.
* Installation kit CMI-9801 being a MUST on all Touring 2008-2013 and Softail 2015up TBW models.
* Will Not Fit Touring Models 2014up.
MFR PART No: 2004-BLK
ROLLIES PART No: CMI-2004-BLK