Custom Cycle Engineering
Fork Tubes. Fits Dyna 2006-2017 as 2″ Oversize & Dyna Wide Glide 2006-17 as Stock Length. Titanium Nitride Gold.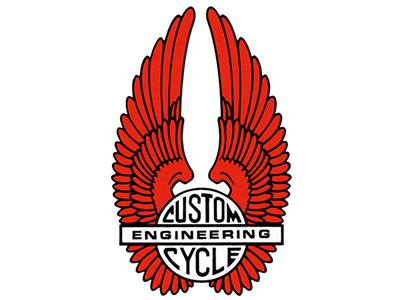 Available!
Product Details
Features & Benefits:-
* Length = 25-1/2in..
* Diameter = 49mm.
* Sold as a Pair.
* Titanium Nitride Gold
* TNC is an extremely hard ceramic material that reduces friction & is wear resistant
STD FXDF 49mm tubes = 25-1/2in.
STD FXCW/C 49mm tubes = 24-9/16in.
STD FXSB 49mm tubes = 24-3/8in.
Tech Tips:-
* FXCW/C models will require modification of the top fork plug. The plug will need to be shortened by approx. 4mm and the thread extended further up the plug. FXSB and FXDF models run the same plug as the FXD/WG's.
* Will not fit V-Rod (dampner is different)
MFR PART No: T 2014TIN
ROLLIES PART No: CCE-T 2014TIN