Progressive Suspension
Heavy Duty 49mm Fork Spring Kit. Fits Dyna 2006-2017, Rocker 2008-2011, V-Rod 2002-2011 & Breakout 2013up.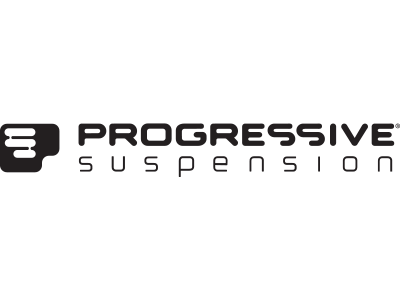 Available!
Product Details
Features & Benefits:-
* Soaks up small road bumps, yet firm enough to absorb the big ones.
* Helps reduce front end dive during braking,
* Provide excellent ride comfort.
* Rising rate resistance to compression.
* Soft at the start of the travel to offer a in.plushin. ride, firm at the end of the travel to soak up big bumps.
Tech Tips:-
* Does NOT fit V-rod with Inverted Front-End
Fitment:
* Dyna '06up (exc.FLD)
* Softail Rocker '08 -11
* Softail Breakout '14-17 (not M8)
* V-Rod'02-11 i.e. with NON-Inverted Front End
Proudly Made in the USA by Progressive Suspension !
MFR PART No: 11-1546
ROLLIES PART No: PS-11-1546