LEGEND SUSPENSION
REVO Series, 12in. Heavy Duty Spring Rate Rear Shock Absorbers – Black. Fits Dyna 1991-2017.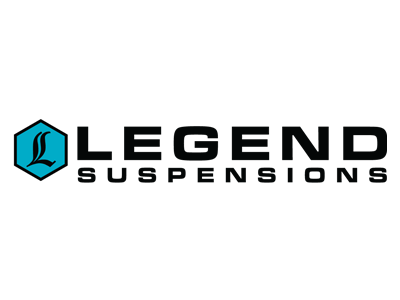 Available!
Product Details
Features & Benefits:-
* Legend's touring specific spring rates produce superior ride quality & performance.
* REVO coils provide improved plush ride quality, control & resistance to bottoming-out.
* REVO's extended coil length has larger in.sweet spotin. without increasing overall shock length.
* REVO's unique spring rate offers the ability to soften pre-load, reducing ride height & maintaining a smooth ride.
* Allows minimal pre-load adjustments when changing betwe en riders' weights or loads.
* Adjusts by hand, no tools needed.
* Easy installation & alignment, provided by spherical bearings on both top and bottom.
Tech Tips:-
* Heavy Duty applications are recommended for 225kgs & up rider and passenger total weight.
* OEM # 54666-08 required for 1991-2005 models.
* If you are purchasing longer or shorter suspension, confirm that changing your Suspension travel will not cause clearance issues.
Made by hand in Sturg is, South Dakota, USA !
MFR PART No: 1310-0944
ROLLIES PART No: LEG-1310-0944