Arlen Ness
18in. x 5.5in. Fat Factory Forged Prodigy Replica Wheel, FLH 2008up – Gloss Black.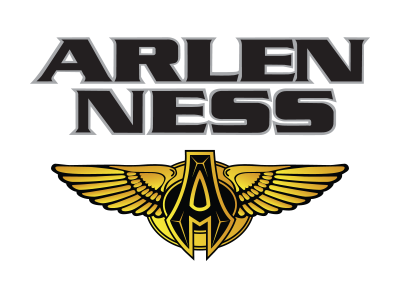 Available!
Product Details
Features & Benefits:-
* The perfect solution when updating to a 180mm fat tyre on the front of your 2020 or newer Touring models
* Matches the factory rear wheel on all Touring 'Special' models
* Gloss black powder coated forged aluminum rim (not cast) with gloss black anodized hubs and disc adapters
* Accepts Arlen Ness Rotor Adapters with factory or aftermarket rotors/disc options.
Tech Tips:-
* Accepts factory rotors to save even more cost or can be upgraded to Jagged series AN-300-000 + AN-300-004.
* Does not work with factory fender. Requires purchase of 8in. wide front fender from Arlen Ness, Radial Wrap # AN-210-007 or Pro Sport # AN-210-006.
* Also requires Ness Method Fork Covers # AN-20-040 or AN-125-000
MFR PART No: 91-650
ROLLIES PART No: AN-91-650