Buchanans Spoke Rim
17in. Heavy Duty Spokes – Polished Stainless Steel. Fits the Genuine H-D Smooth Profile Rim when used in conjunction with 1997up H-D style Rear Hub or H-D Style Wide Glide Front Hub.
$234.00 NOW (inc GST)
RRP $309.00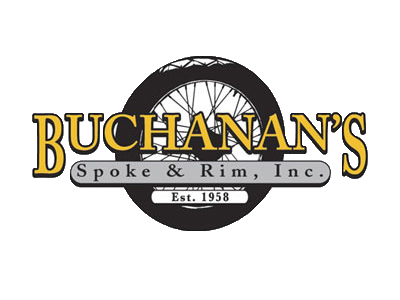 Available!
Product Details
Features & Benefits:-
* Fits the Later Model Original H-D 17in. low profile rims – These rims have a deeper drop center than normal 17in. rims and for that matter it requires shorter spokes.
* These spokes also fit Aftermarket Custom Drop centre 16in. rims
* Heavy Duty Polished Stainless Round Spokes
* Works with Alloy Spool Hubs 1997up.
* All 40 spokes are Identical length & head angle
Tech Tips:-
* Spokes should be torqued to 80 inch lbs.
* Lubri cate the spoke thread as well as the pockets of the rim dimples – this gets more torque and less friction.
* File or Grind off the ends of any Spokes protruding through the Nipples
to prevent puncturing the Inner Tube.
* Not sure you have the correct spokes – Check the Website Photo for Exact Spoke Length & Spoke Head Angles
* Does not fit H-D Low Profile Rims
* These spokes also fit Aftermarket Custom Drop centre 16in. rims
MFR PART No: BU-KHD212SS-P40
ROLLIES PART No: BU-KHD212SS-P40