Alloy Art
Cush Drive Chain Sprocket Kit with 51 Teeth Sprocket. Fits Touring 2009up.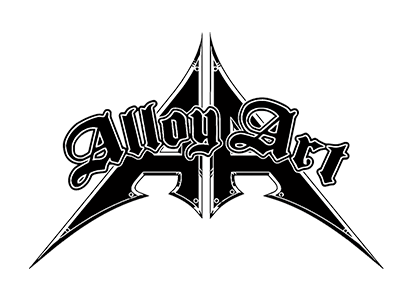 Available!
Product Details
Features & Benefits:-
* Light weight aluminum carrier featuring a large indicating and locking octagon shape, light weight outer steel sprocket ring fastened into place by 8 ARP 12 pt stainless bolts.
* In house CNC machined billet aluminum carrier.
* Available with machined aluminum carrier, with black 51 tooth nitride steel sprocket.
* Include ARP bolts, two bearings, bearing spacer, and an Alloy Art Super Crush Drive.
* Proudly made in the USA at Alloy Art in S outhern California.
Tech Tips:-
* Stock ratio equivalent is our 51 tooth kit with a 24 tooth .5in. offset front sprocket.
* Front sprocket and chain not included in kit.
* Drive train alignment with front and rear sprocket are key.
* Misalignment will cause premature wear.
People who Buy this Product also Purchase:-
* 1 x Black Chain # BC-19-7378
* 1 x Black Clip Link # BC-19-7394
* 1 x Front Sprocket # PBI-302-24
MFR PART No: G2CC51-31
ROLLIES PART No: AA-G2CC51-31