Baker Drivetrain
6-into-4 Kick Start Transmission Assembly – Raw Finish. Fits Big Twin 1970-Early 1984.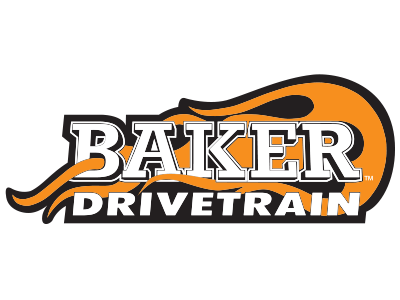 Available!
Product Details
Fitment Details:-
* Our 6-into-4 6-speed overdrive has a 1:1 5th gear and a .86 6th; good for a 500 RPM reduction in cruising RPM on the highway
* Designed for Chain Sprocket
* Primary Ear Case Mounts
* INSTALLATION NOTICE: The transmission bolts directly into your stock frame and your stock inner primary bolts right up. Due to the extended length of the transmission on the kicker side the exhaust pipe, oil tank and electric starter mounting brackets may have to be modified. Some inner primary covers require modification to clear the main drive nut. Some electric starter installations require modification of the transmission case for clearance. There is no speedo cable provision in the tranny case, but you can relocate the speedo cable to the front wheel. Another option is to convert over to electronic speedometer. An electronic speed sensor provision is in the door and it accepts factory 1994-later style sensors.
MFR PART No: BAK-M6402R
ROLLIES PART No: BAK-M6402R