Memphis Shades
Demon Clear Handlebar Mount Windshield. 18in. High x 21in. Wide.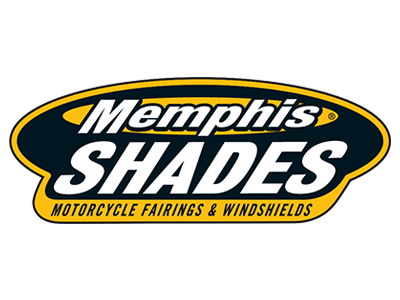 Available!
Product Details
Features & Benefits:-
* Universal Two-point Handlebar Mount hardware included with windshield.
* Polished billet aluminum handlebar clamp that fits 1in. and 7/8in. handlebars.
* Fits most round headlights.
* Supplied in Clear
* Made of Lucite for excellent clarity and weather-resistance.
* Measures 21in. Width x approximately 18in. Height above headlight.
* All hardware is CNC-machined billet aluminum and polished stainless steel.
Tech Tips:
* Optional 1 1/4in. handlebar clamps sold separately – MEM-MEM9950
MFR PART No: MEM2210
ROLLIES PART No: MEM-MEM2210