Memphis Shades
Del Ray Windshield. Dark Black Smoke. 13in. High x 15in. Wide. Fits models with 5-3/4in. Headlights.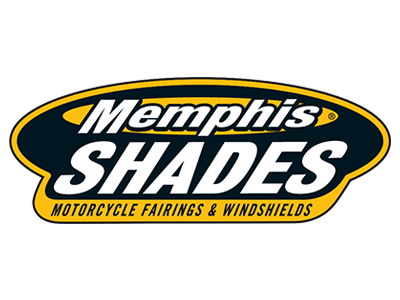 Available!
Product Details
The Del Rey is a minimalist shield for just the right amount of protection and style. With its 13in. height from the top of the headlight cut-out, it is the smallest shield in our Sportshield family. If you are looking for a small shield for just the right amount of wind protection, the Del Rey is your answer.
* Small, sleek design that offers fair protection in a minimalist package
Measures 15in. Wide x 13in. High above headlight
* Color: Dark Black Smoke (a black tint with 25% visible light transmission).
* 7in. headlight opening. NOTE: 7in. Headlight cutout is for 5-3/4 – 7in.
* Made of Lucite for excellent clarity and weather-resistance
* Model specific no-hassle Trigger-Lock Mounting Hardware, then on-off without tools. (Sold Separately)
* Made in the U.S.A. – Made in Memphis!
MFR PART No: MEP50110
ROLLIES PART No: MEM-MEP50110