S&S
Forged Roller Rocker Arm Kit. Fits Milwaukee-Eight 2017up.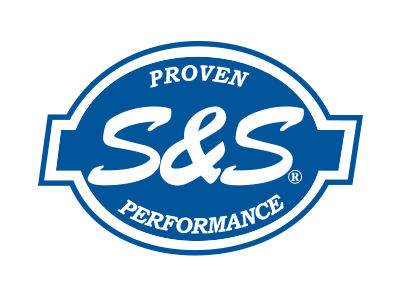 SS900-1092 17300053 17300055
Available!
Product Details
Big lift cams can open up the high rpm potential of the M8 powerplant, but they can also cause their own issues due to the extra stresses and stock valvetrain geometry. Excessive valve thrust and valvetrain wear drove S&S engineers to design stronger, more durable components that will help you get the most out of your M8. S&S Forged Roller Rocker arms for M8 models are stronger, more durable and easier on the rest of your valvetrain, and are essential for increasing the longevity of your valvetr ain components on cams with greater than .550in. lift.
Features & Benefits:-
* Forged from 8620 steel for greater strength
* Designed using Finite Element Analysis (FEA)
* Rollers eliminate thrusting on valves for decreased wear on the valve train
* Rocker geometry is better suited to high lift cams
* Bushings are 50% longer than stock, increasing time between rebuilds
* Larger surface area on the thrust surfaces reduces wear on the heads
* Oil is sprayed directly on the valve springs, reducing potential for breaking a valve due to over-heating (stock rockers tend to oil the rocker boxes, not the valves)
* Compatible with stock or S&S CNC heads
* 1.640 Ratio
* Capable of .650in. max Valve Lift
* Serviceable and rebuildable for generations of durabilty
* A must have for cams with .550in. or greater lift!
Proudly Made in the USA by S&S Cycle !
Tech Tips:-
* S&S recommends the use
MFR PART No: 900-1084
ROLLIES PART No: SS900-1084