Feuling
Internal Engine Fastner Kit. Fits Milwaukee-Eight 2017up.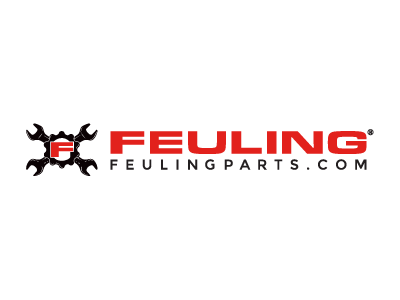 Available!
Product Details
Internal Engine Fastener Kit Includes:
Rocker shaft studs and rocker shaft nuts, lower rocker housings, breathers, lifter retainers, cam chain tensioner, grade 8 oil pump Allen heads, Moly lube and Loctite
HELP PREVENT M8 CYLINDER HEAD CRACKING!
Use Feuling/ARP rocker arm shaft studs and nuts to help relieve stress on the M8 cylinder heads. The factory and SE cylinder heads have an extremely weak link with the rocker arm shaft standoffs. By using a stud some of the stres s is transferred from the standoff casting into the stud. The use of higher lift camshafts and heavier valvesprings puts additional stress on the cylinder head making the use of our stud kit a must.
TOP ENGINE BUILDERS DEMAND QUALITY FASTENERS!
MFR PART No: 3047
ROLLIES PART No: FE-3047