S&S
111ci Twin Cam Engine – Black with Chrome Covers. Fits Touring 2007-2016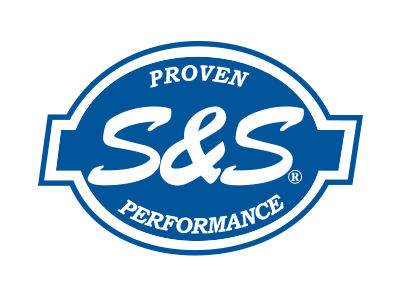 Available!
Product Details
This S&S 111 cubic inch T111 Long Block engine fits 2007-'16 HD touring bikes except Twin-Cooled models. Long Block engines do not include a fuel or ignition system, so If you already have a larger throttle body and EFI tuner, they can be used with this engine. The cylinder heads are specially machined to compensate for the longer cylinders so a stock length manifold or throttle body will fit perfectly, and the cylinder head breathers are compatible air cleaners designed for a stock engine.
< P>* Bore: 4-1/8in.
* Stroke: 4-1/8in.
* Cam: 585 Gear Drive Easy Start
* Compression: 9.8:1 (Forged Pistons)
* 2 Year Warranty
* Proudly Made in the USA by S&S Cycle !
* Requires separate purchase of installation kit # SS310-0435
Tech Tips:
* Engine has No Fuel or Ignition Systems
MFR PART No: 310-0402A
ROLLIES PART No: SS310-0402A