Performance Machine
Max HP Air Cleaner Kit – Chrome. Fits Big Twins 1993-2017 with CV Carb or Cable Operated Delphi EFI.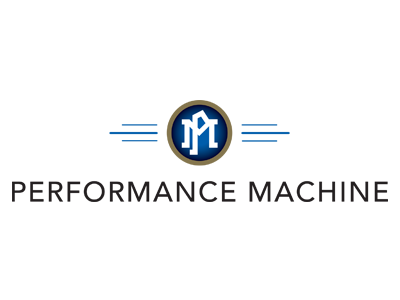 Available!
Product Details
Features & Benefits:-
* High Flow Element.
* The Max HP air cleaner features an innovative, conical shape for dramatically improved knee clearance, an internal power cone design for smooth laminar air flow, plus a high flow reusable air filter to give it life. * Lightweight aluminum design and internal breather to eliminate oil leakage coupled with easy installation all support the Max HP's stunning good looks.
* CNC machined from billet aluminum.
* Internal crankcase ven ting system.
* Reusable Air Filter Element.
* Mounting hardware included
Tech Tips:-
* Replacement Air Filter Element # P02060098
* Rain Sock # P02060127
* Will Not Fit Twin Cam 2008-2017 with Throttle-by-Wire.
* Will Not Fit Twin Cam 2006-2017 with Screaming Eagle 58mm.
Proudly Made in the USA by Performance Machine !
MFR PART No: 0206-2078-CH
ROLLIES PART No: P02062078CH