LEGEND SUSPENSION
AIR Series, Rear Air Shock Absorbers – Black. Fits Softail 1989-1999.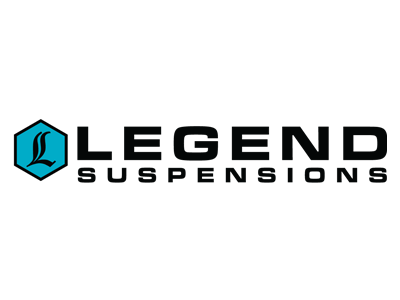 54508-89,LEG-1311-0047,LEG-1311-0067
Available!
Product Details
Features & Benefits:-
* All new Legend AIR Suspensions Systems sets the high mark in ultimate ride quality.
* New redesigned exclusive Aramid Fiber air spring technology provides spring rate adjustability.
* Air springs maximize wheel travel & adjust to any desired ride height.
* Hard anodized machined aluminum bodies.
* Legend's low-friction seals eliminate stiction.
* High flow piston reacts quickly for improved fluid flow management.
* Deflective disc valved damping self adjust to frequency & ensures controlled performance.
* Air compressor included, pre-wired & model specific mounting.
* Complete wire harness installed with three easy Deutsch connections.
* System includes OEM looking black handlebar mounted control for easy in.on-the-goin. adjustability.
* Optional chrome handlebar mounted control # LEG-0616-0207, sold separately.
Made by hand in Sturgis, South Dakota, USA !
MFR PART No: 1311-0144
ROLLIES PART No: LEG-1311-0144