LEGEND SUSPENSION
Revo ARC Remote Reservoir Suspension. 14in. Adjustable Rear Shock Absorbers – Black. Fits Touring 2014up.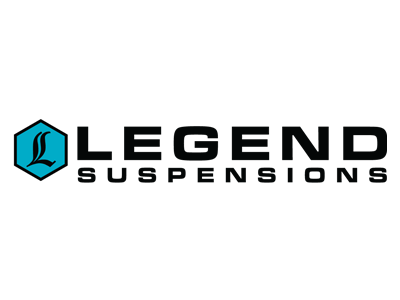 Available!
Product Details
Features & Benefits:-
* Available in Black Type III Hard Coat Anodize
* Legend's touring specific spring rates produce superior ride quality and performance
* REVO coils provide improved plush ride quality, control, and resistance to bottoming-out
* REVO's extended coil length has larger in.sweet spotin. without increasing overall shock length
* Allows minimal pre-load adjustments by hand when changing between riders' weights or loads
* Adjusts by hand, no too ls needed
* Easy installation and alignment, provided by spherical bearings on both top and bottom
* 35mm monotube construction
* Deflective disc valve stacks
* Balanced/Matched piston and base-valve design specific for these motorcycle applications
* Low friction sealing system and PTFE based sliding bearings for improved performance and feel
* Seven external knob adjustments allow fine-tuning of rebound
* Seven external knob adjustments allow fine-tuni ng of compression
* Provides optimum rebound and compression performance for any given rider weight, personal ride quality preference, or personal riding style
* Nitrogen gas bladder design allows ultra-fast response and stiction-free movement
* Light to heavy riders can fine-tune ride preference
* Aggressive to casual riding styles can tune to desired quality or personal preference
Tech Tips:-
* NOTE FL: Heavy Duty applications are recommended for 500lb. + rider and passenger total weight.
* If you are purchasing longer or shorter suspension, confirm that changing your Suspension travel will not cause clearance issues.
* Made by hand in Sturgis, South Dakota, USA !
MFR PART No: 1310-1888
ROLLIES PART No: LEG-1310-1888