Memphis Shades
Road Warrior Fairing. Fits All Road King Models 1994up.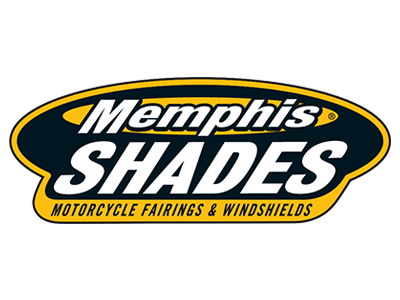 Available!
Product Details
Features & Benefits:-
* Stylish coverage with clean lines and smooth curves.
* 19in. wide.
* Class A gloss black finish outside, looks great as is or can be easily painted.
* Made in the U.S.A. – Made in Memphis!
NOTE: Requires Additional Parts!
Fitment:
Road King & Road King Classic 1994up Require:
Trigger-Lock Mounting Hardware Part # MEM-MEB2039
Requires 9/16in. Open Side Deep Socket for auxiliary light adjustment Part # MEM-MEM0993
Road King Special 2017up & Road King Custom 2004-2007 Require:
Trigger-Lock Mounting Hardware Part # MEM-MEB2040
Windshield:
a) 9in. Dark Black Smoke Part # MEM-MEP86610
b) 11in. Dark Black Smoke Part # MEM-MEP86710
b) 13in. Black Smoke Part # MEM-MEP86812
MFR PART No: MEM7411
ROLLIES PART No: MEM-MEM7411